The Advantage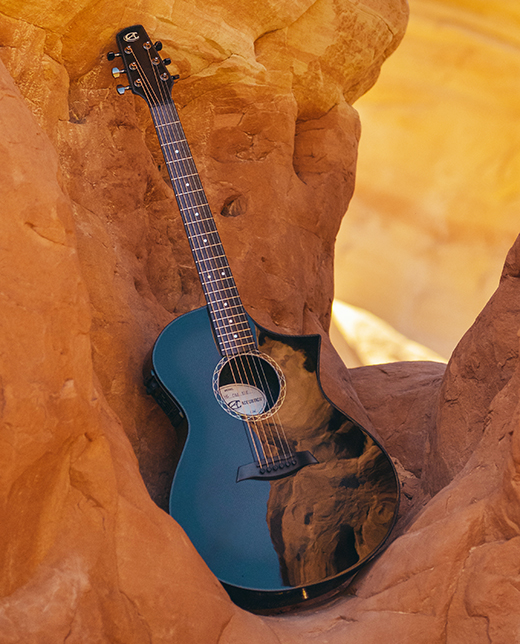 Composite Acoustics has created a revolution in guitar design: driven by innovation, we have replaced traditional materials with carbon fiber — a man-made composite that is stronger, lighter and more consistent. Carbon fiber has been utilized in every application imaginable where strength and lightness are required. From aerospace to automotive, from racing yachts to formula-one cars to racing bikes — carbon fiber is the material of choice. We just took the next logical step: make musical instruments out of it.
Composite materials allow us to break with tradition in more than one way. Molding a one-piece body enables us to shape the form of an acoustic guitar to the contours of the player's body. Our guitars are lighter, stronger and more comfortable as a result. Our soundboards are extremely responsive, making for a very clear and powerful guitar. Each guitar is hand-crafted, yet employs computer guidance to control precise tolerances from design to assembly.
Our necks are so strong and stiff that they never need adjusting, no matter what. You can play without buzzing — anytime, anywhere. They are also smooth and lightning fast as a result of our precision set-up.
Because of the impervious nature of our designs, Composite Acoustics guitars are the ideal choice for the gigging musician, the touring and recording artist, or anyone who likes to take his or her guitar out and play. No worries, no hassles, just great sound — anywhere, anytime. These are no museum pieces — they're meant to be played hard.
On stage or in the studio, playing a coffee shop, in your room or anywhere in the great outdoors — a guitar that always sounds great, stays in tune and is tough as nails is a sure winner.
Our guitars sound great acoustically or plugged in, thanks to a choice of fine pick-up systems. Whether you choose the incredibly versatile L.R.Baggs I-Mix system or the remarkable, innovative Fishman Aura, you'll always be heard crystal clear.
At Composite Acoustics, we are proud of our Fine Carbon Guitars — from musicians, for musicians, made in the USA. Our unique production process combines extensive hand-crafting with cutting edge technology such as CAD design and CNC machining. We believe that we make the most innovative, consistent, best-sounding and most durable guitar in the world. Go play — you'll see for yourself.
Plek® Pro Technology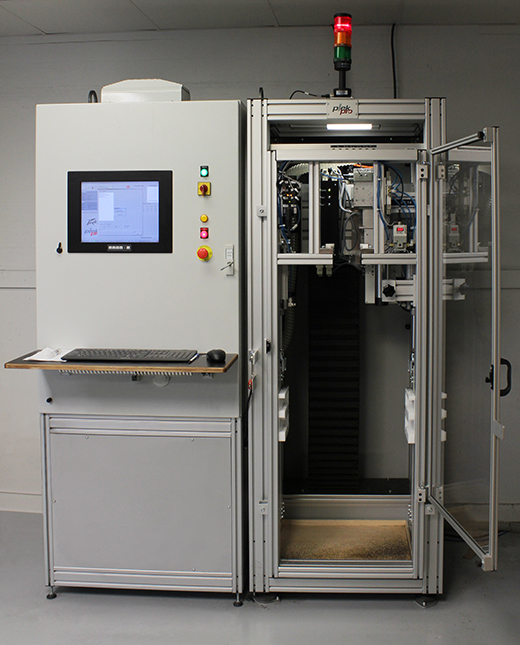 Composite Acoustics®, a division of Peavey Electronics Corporation®, is proud to announce the acquisition of a Plek® Pro machine to aid in the production of its premium carbon fiber acoustic guitars manufactured in Meridian, Miss.
Composite Acoustics' aim is to revolutionize the acoustic guitar market with the introduction of instruments built entirely from composite materials. The guitars feature stunning carbon fiber weave soundboards, impressive volume, incredible tonal clarity and chiming sustain.
"A significant benefit of carbon fiber guitars is their ability to withstand extreme variations in climate conditions. This means that even in intensely hot or humid conditions, the instruments will stay in tune longer than traditional wooden guitars while also retaining their precise setup," said Courtland Gray, Chief Operating Officer of Peavey Electronics Corp.
Carbon fiber, however, is a notoriously difficult material to work with during the manufacturing process. The advanced technology the Plek Pro machine offers makes it possible to precisely determine fingerboard and fret relief, implement compound radius, falloff and target action in complete accordance with manufacturer's specifications. The absence of a truss rod in the guitars presents no difficulty to the Plek Pro, as it is able to simulate string tension while planing the neck.
With the combination of innovative material qualities and the accuracy of the Plek Pro machine, Composite Acoustics continues to set new standards in playability in the world of carbon fiber instruments directly from its production and finishing plant in Meridian, Miss.